This store requires javascript to be enabled for some features to work correctly.
Boost your hair growth
Men and women disappointed with other products often enjoy better results from Spectral.DNC-N because it contains novel active ingredients that work through complementary pathways and have no reported side effects. Spectral.DNC-N enables patients to maintain healthy-looking hair stimulating their hair in the desired areas. It often works faster and more effectively for men and women who did not respond well to other leave-in treatments.
5% Nanoxidil® topical serum for hair stimulation
The drug-free alternative developed by DS Laboratories, Nanoxidil® employs a complex matrix to open ion channels in hair follicles, with a lower molecular weight to enhance its bioavailability
Water-Based Formula (non-greasy)
Unlike other treatments, our formula is Propylene glycol free, an agent that commonly causes irritation and contact dermatitis, with even more frequent complaints of promoting greasy hair.
Blocks DHT Formation
DHT is a major cause and the responsible for male pattern hair loss linked to genetics and aging. Caffeine and Azelaic Acid block the conversion from testosterone to DHT.
Improves density
Our exclusive formula helps optimize follicular and hair health for fuller looking hair.
Frontal & Vertex
Our unique formulation helps combat hair loss and stimulates hair not only in the vertex, but throughout the entire scalp.
Advanced Nanosome delivery of ingredients
Our proprietary Nanosome delivery technology encapsulates key compounds in microscopic liposomes to penetrate deeper into epidermal cells for maximum results.
Clinical Studies
First and foremost, DS Laboratories is a technology company aggressively focused on innovation. All our products have active pharmaceutical ingredients that ensure the best quality and provide high added value in the care of hair problems.
Noticed increased hair strength
Noticed increased hair growth
RESULTS
INGREDIENTS
HOW TO USE
FAQ
INDICATIONS
Before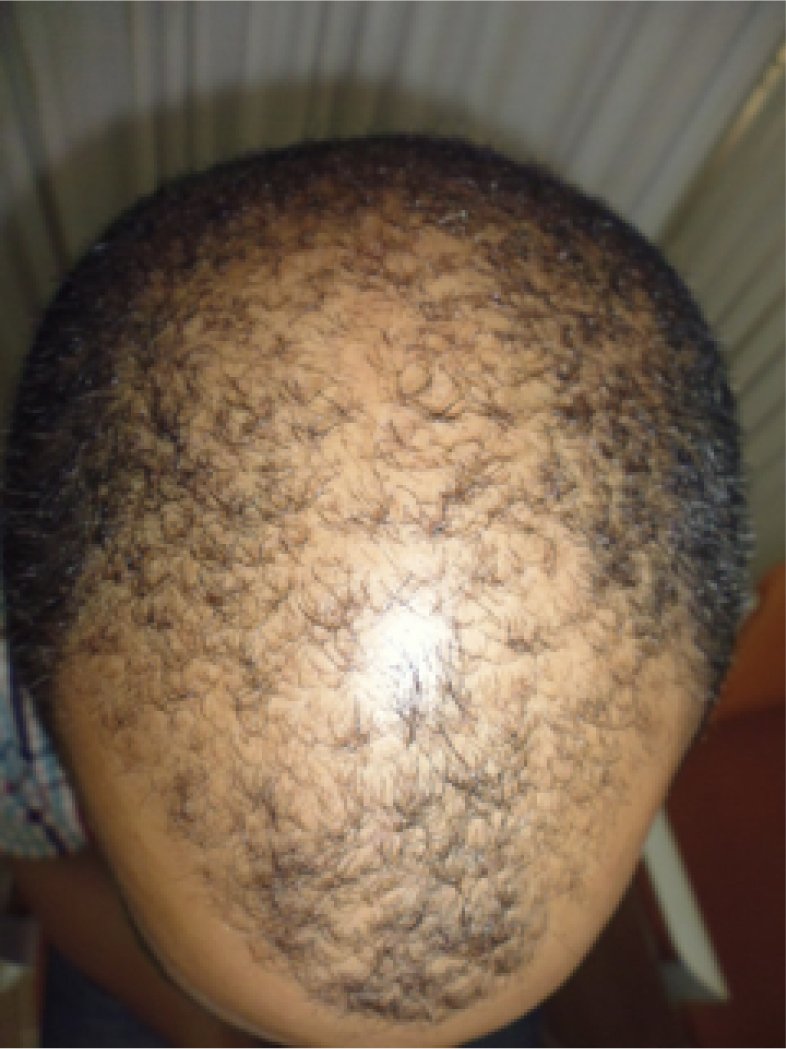 After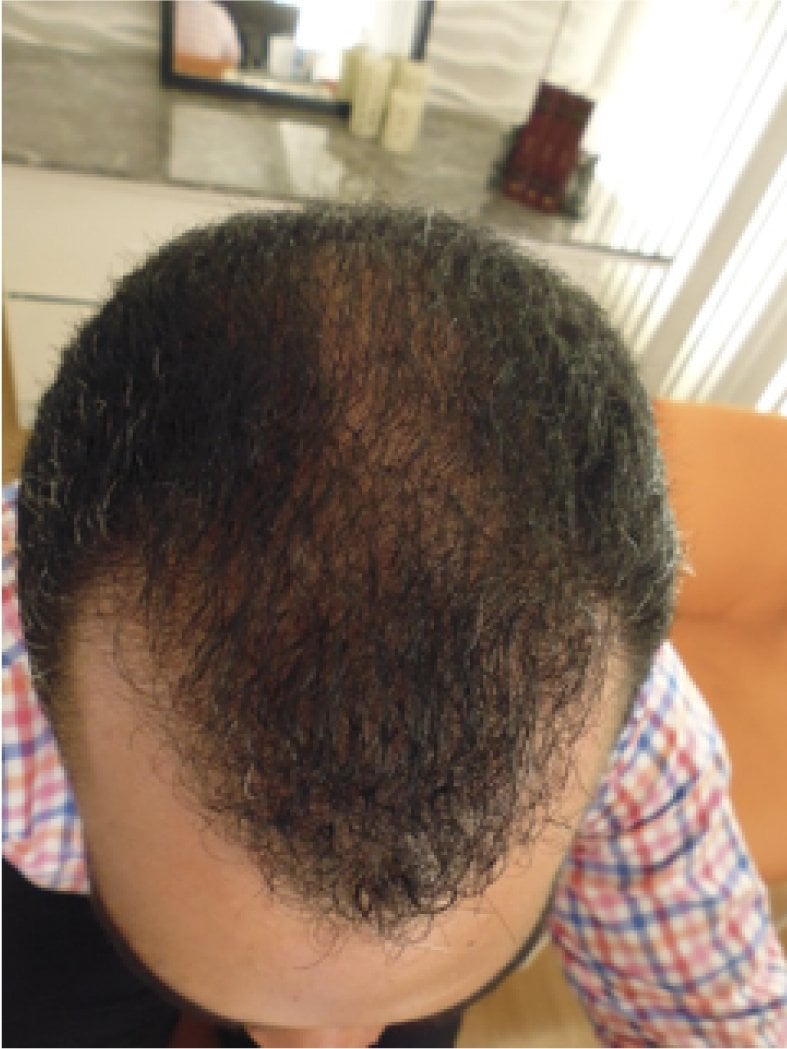 Before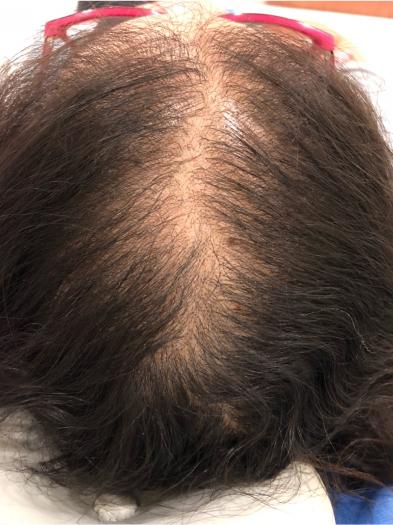 After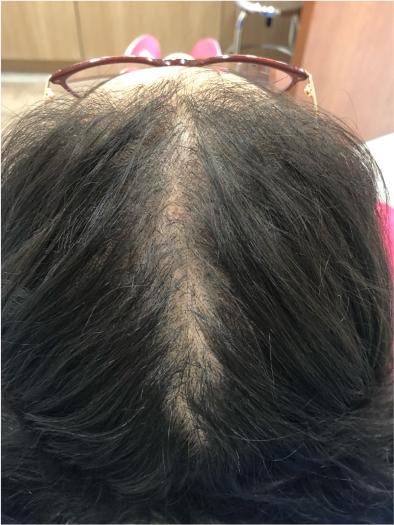 Before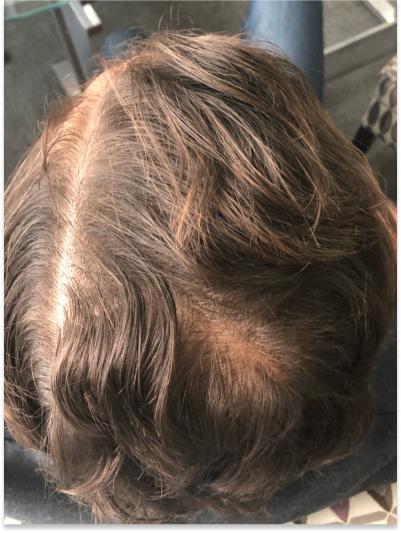 After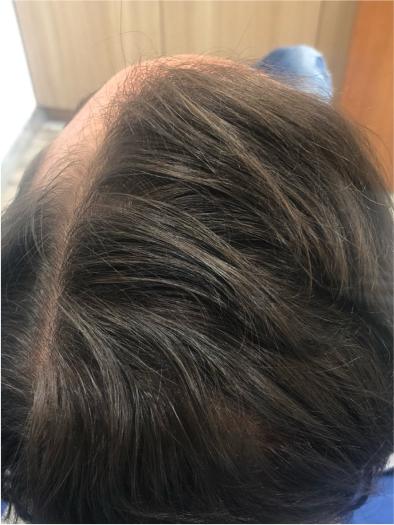 Before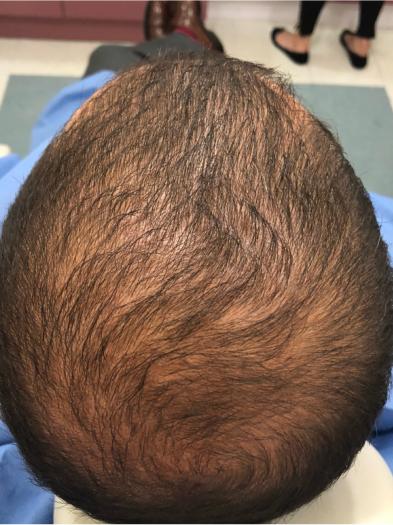 After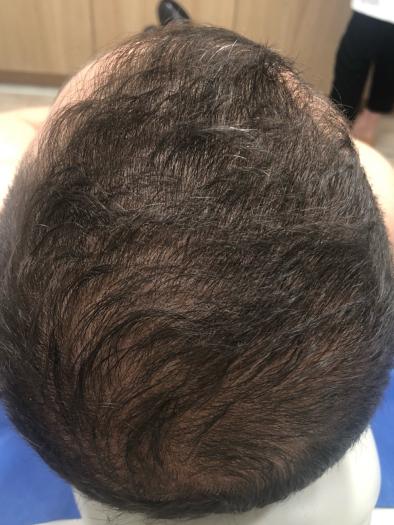 Key Ingredients
Azelaic Acid
Caffeine
Adenosine
Pyrrolidinyl Diaminopyrimidine Oxide
Tricopper peptides
Menthol
Lecithin
Phospholipids
Piroctone Olamine
Myristoyl Pentapeptide-17
Lysophosphatidic Acid
Retinol
Full Ingredient List
AQUA, ALCOHOL DENAT., GLYCERETH-26, GLYCERIN, DISODIUM PHOSPHATE, AZELAIC ACID, CAFFEINE, POLYSORBATE 80, ADENOSINE, PYRROLIDINYL DIAMINOPYRIMIDINE OXIDE, PHENOXYETHANOL, COPPER TRIPEPTIDE-1, CAPRYLYL GLYCOL, PHOSPHOLIPIDS, PARFUM, PIROCTONE OLAMINE, MENTHOL, MYRISTOYL PENTAPEPTIDE-17, LECITHIN, LYSOPHOSPHATIDIC ACID, LYSOLECITHIN, RETINOL, BUTYLPHENYL METHYLPROPIONAL, LINALOOL, HEXYL CINNAMAL, BENZYL BENZOATE, CITRONELLOL, BENZYL CINNAMATE
Shake well before use. Apply six (6) sprays twice per day directly on the affected area. Rub in the liquid evenly. Wash hands with soap and water immediately after use. This is a leave-in serum and should not be rinsed after application. Use regularly as directed, without interruption, for optimal hair health. For best results, use Revita Shampoo & Conditioner to increase the efficacy of your regimen.
Can I cancel my subscription?
YES, you can cancel your subscription ANYTIME. No commitments. It's extremely easy to cancel with us through email or phone.
How long until I see results?
Customers usually see results within the first 90 days in terms of overall better hair health and seeing hair growth or lessen their hair loss from the regiment between shampoo, serums, and supplements.
Do these products cause any side effects?
These products are not KNOWN to cause any side effects. However, please do read the ingredients section if you have any known allergies. If you have sensitive skin, please consult with a dermatologist.
How long does it take to ship my order?
Orders are processed and shipped within the first 24-48 hours of entering our system. You will get a tracking number by email when your order has been shipped.
Men and women looking for thicker, fuller hair
Men and women concerned about hair loss and thinning
Post hair transplant patients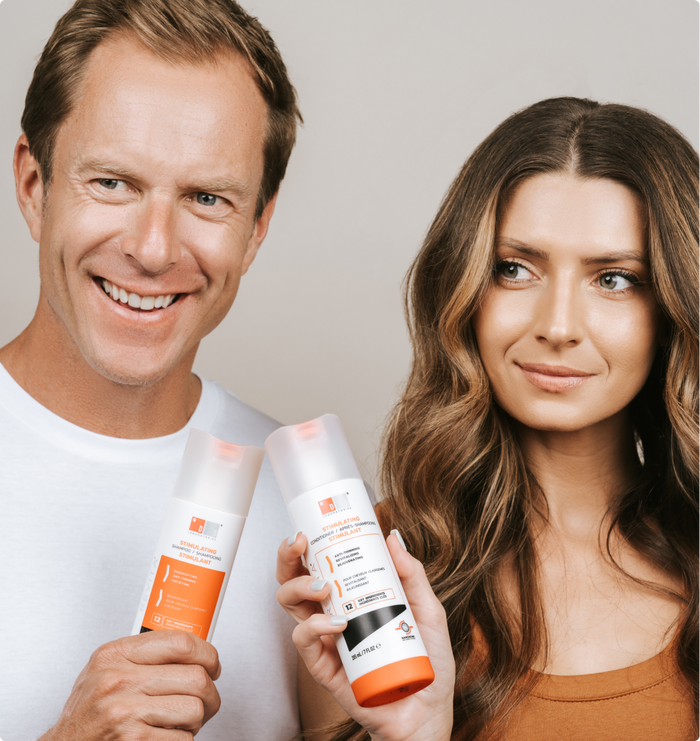 why subscribe?
SAVE ON EVERY ORDER
Make this product a part of your permanent routine!
Monthly savings (15%-20%)
Free shipping on all US orders
Consistency = success
Save time. Buy once, we'll do all the work. It's that simple.
Client reviews
Here's why our products are chosen by millions of people worldwide and are unlike anything you have come across yet.
THIS IS WHYOUR PRODUCTS WORK
Proprietary ADVANCED
Nanosome Technology®
HIGHER EFFICACY
FASTER RESULTS
Big changes start with nanosome technology.
Clinically proven Advanced Nanosome Delivery System® improves results by encapsulating key active ingredients to deliver higher efficacy around the clock.
PLAY VIDEO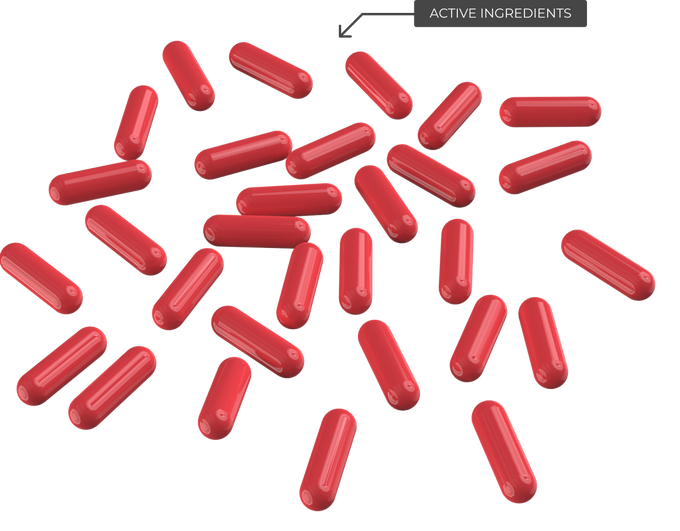 STEP 1: ENCAPSULATION
Active ingredients encapsulated in nano-sized liposomes using a propriatary process.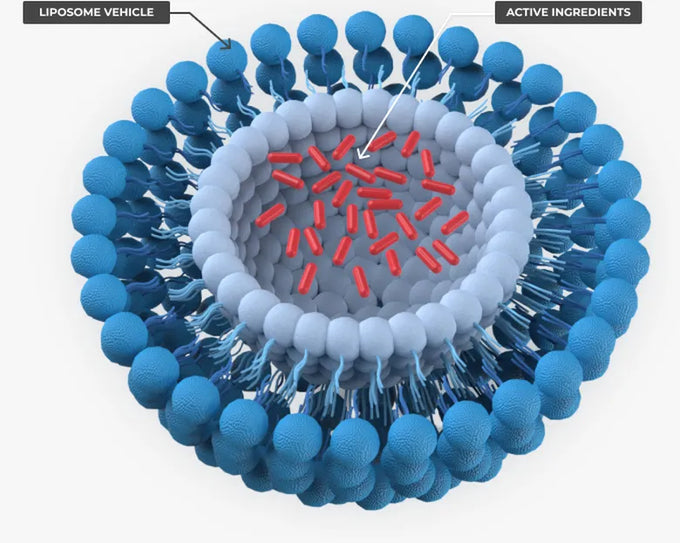 STEP 2: ENCAPSULATION
Active ingredients encapsulated in nano-sized liposomes using a propriatary process.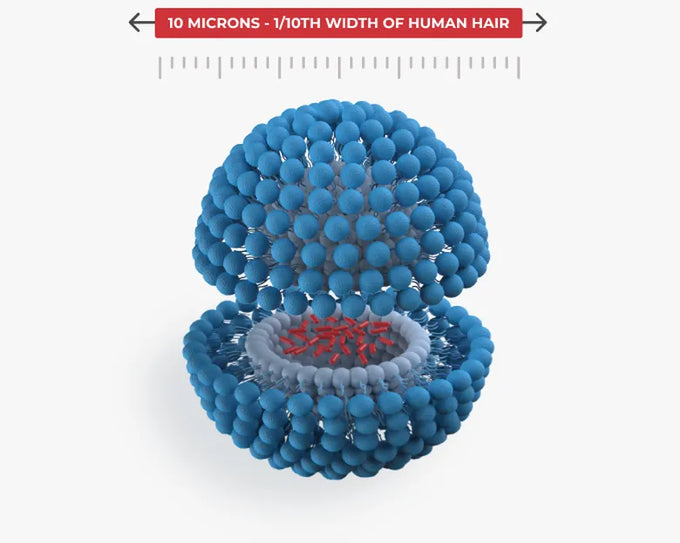 STEP 3: ENCAPSULATION
Active ingredients encapsulated in nano-sized liposomes using a propriatary process.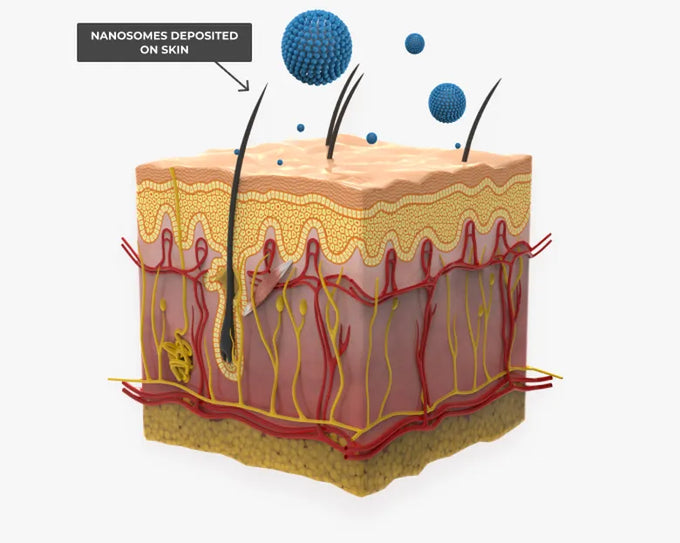 STEP 2: APPLICATION
Nanosomes are delivered topically onto the skin surface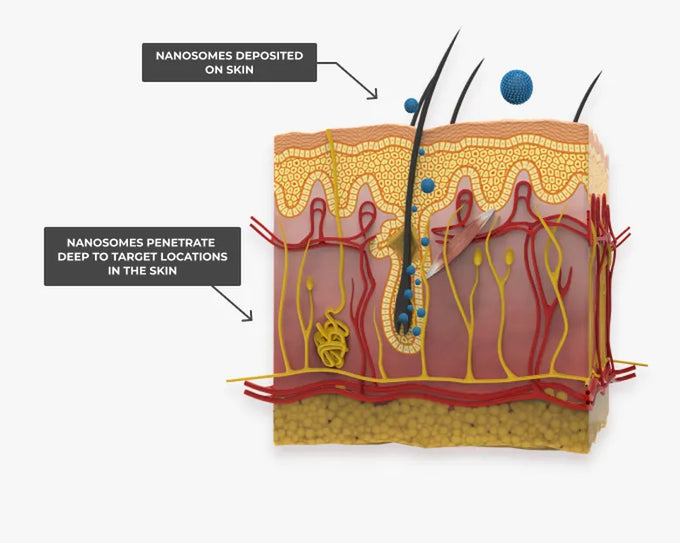 STEP 3: DELIVERY
Due to the small size of Nanosomes, they are able to penetrate deeper into the skin to deliver active ingredients. This allows much higher efficacy of products and faster results.
PLAY VIDEO