Revita
High-Performance
Hair DENSITY

Shampoo
ORIGINAL FORMULA
Revita® high performance shampoo delivers superior results for men and women concerned with hair loss and hair thinning. Our novel formula helps maintain scalp vitality and supports visibly thicker, fuller, and healthier-looking hair.
Scientifically proven ingredients of the highest quality include caffeine, procyanidin B2, as well as biotin - which are essentials for healthy-looking hair and scalp. Our unique formula developed and recommended by top dermatologists is encapsulated in our proprietary Nanosome Delivery System®.  Revita Shampoo is suitable for all hair types, safe for color-treated hair, and sulfate-free. For best results, use daily. Follow with Revita Conditioner.
REVITALIZE YOUR HAIR
Revita Shampoo employs scientifically proven ingredients of the highest quality that promote healthier, fuller-looking scalp and hair from the first use. Featuring caffeine, this shampoo promotes the look of volume and feel of moisture. 
Sulfate-free formula
Our novel formula contains no sodium lauryl sulfate or sodium laureth sulfate — commonly used in low-cost detergents linked to inflammation, irritation, and hair loss — found in most of the shampoos.
Improves the look of thickness and appearance
A state-of-the-art hair revitalizing formula that works from the scalp outward, delivering the look of thickness and volume for better scalp coverage.
Promotes healthier-looking scalp
Hair grows at an average rate of 0.50" per month. Revita promotes optimal conditions to never interfere with hair growth.
Helps prevent hair loss due to breakage
Revita Shampoo contains scientifically proven ingredients of the highest quality to promote optimal hair and scalp health.
Formulated for thinning hair
Thickening shampoo that leaves fine hair feeling and looking cleaner, stronger, thicker, and fuller.
Anti-Aging
Providing unparalleled shine, body, and softness to address the signs of hair shedding for fuller-looking hair.
Who needs
Men and women looking to prevent hair loss or thinning and stimulate growth.
Men and women in any stage of thinning hair
Anyone who is looking for thicker, fuller hair.
Post-transplant patients who want to stimulate both transplanted and existing follicles for maximum hair growth
Directions:
Apply Revita shampoo to wet hair and scalp with a gentle massage, leave on for two minutes, and rinse. For best results, treat five times a week and follow with Revita Conditioner.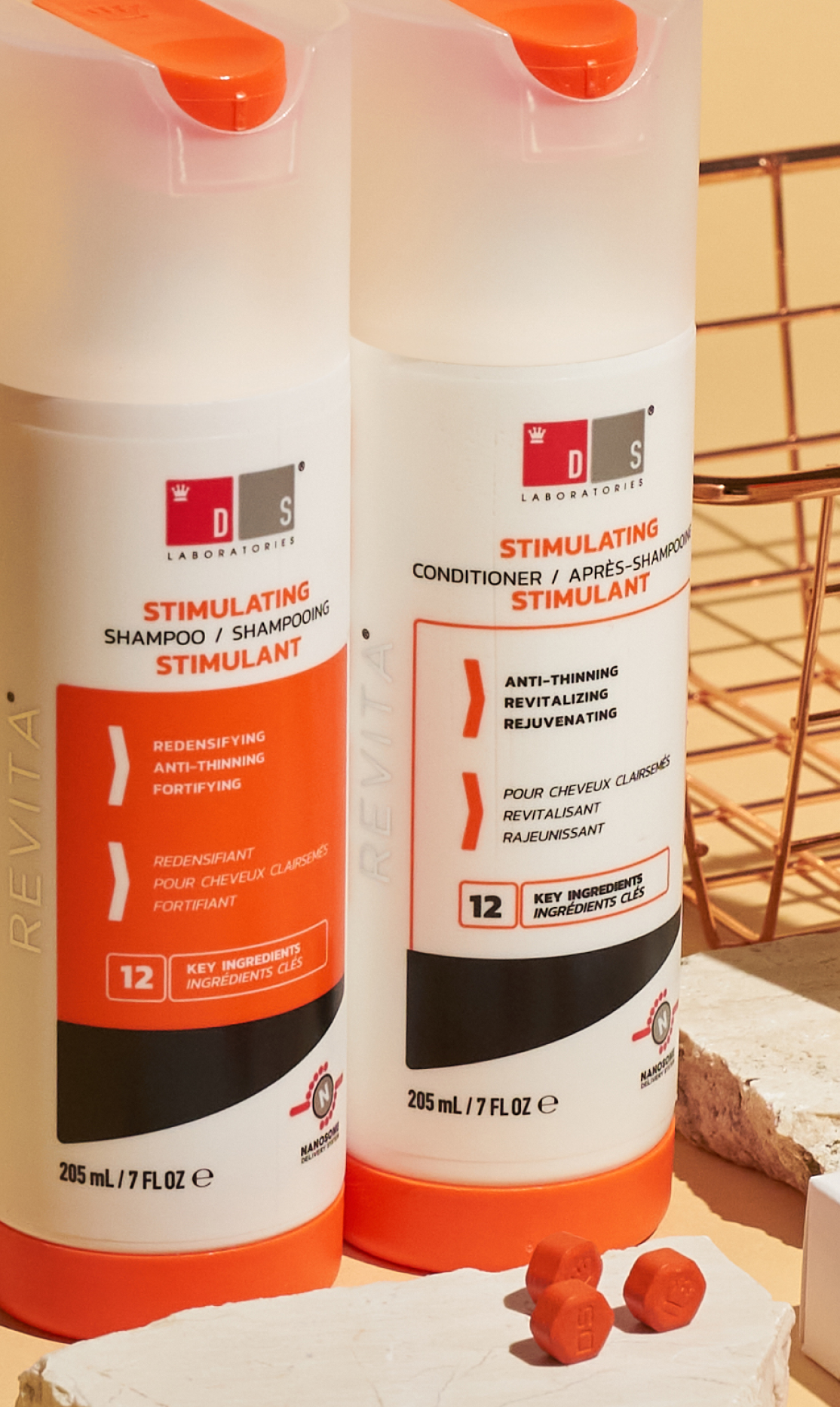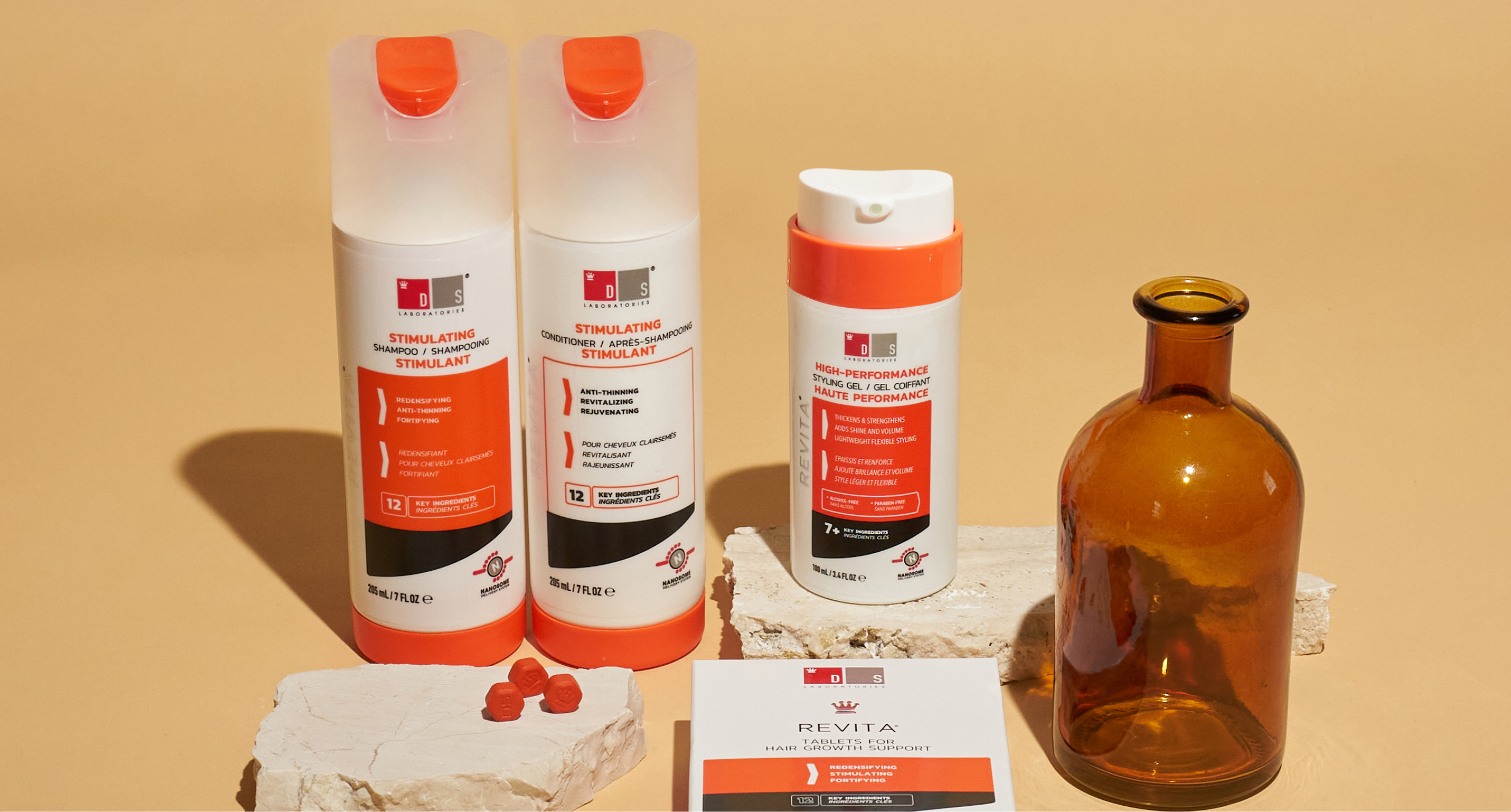 HAIR LOSS IS OPTIONAL™
Formulated to produce faster hair growth results