This store requires javascript to be enabled for some features to work correctly.








Nia FIX
Instant Bond and Cuticle Restructuring System
Instant Bond and Cuticle


Restructuring System

NIA FIX is a revolutionary bond restructuring and advanced cuticle restoring product that transforms damaged/treated hair into softer, stronger, healthier, more vibrant looking hair. It physically repairs bonds and the cuticle from the inside out.
Repairs Chemically Damaged Hair

Color and chemical treatments damage hair over time. Without attention, this damage can translate into dry, damaged, frizzy tresses. NIA FIX comes in to resolve that damage and protect your hair from future damage.

Reduces Breakage

Don't let your hair fall victim to the stresses and strains of daily life. NIA FIX strengthens hair to reduce breakage and promote strength, both now and in the future.

Next generation HAIR CARE
Detangle, Moisturize, and Boost Shine
Protect Your Color
This reparative formula works to extend hair color and prevent color washout. Enjoy rich color longer with NIA FIX.
Repair Split Ends
Equipped with a powerful restructuring complex, this formula puts a stop to split ends and infuses hair with long-lasting moisture.
Powered by Natural Botanicals
Rich in botanicals, NIA FIX combats environmental stressors and reduces damage, for healthier, softer, more vibrant hair.
Who needs Nia FIX
Men & Women
All stages of hair damage
Looking to repair and restructure colored hair
Directions:
NIA FIX™ is a two-step restructuring system to be used on severely damaged hair and after lightening/coloring/bleaching services. This system enhances and prolongs the effects of professional treatments.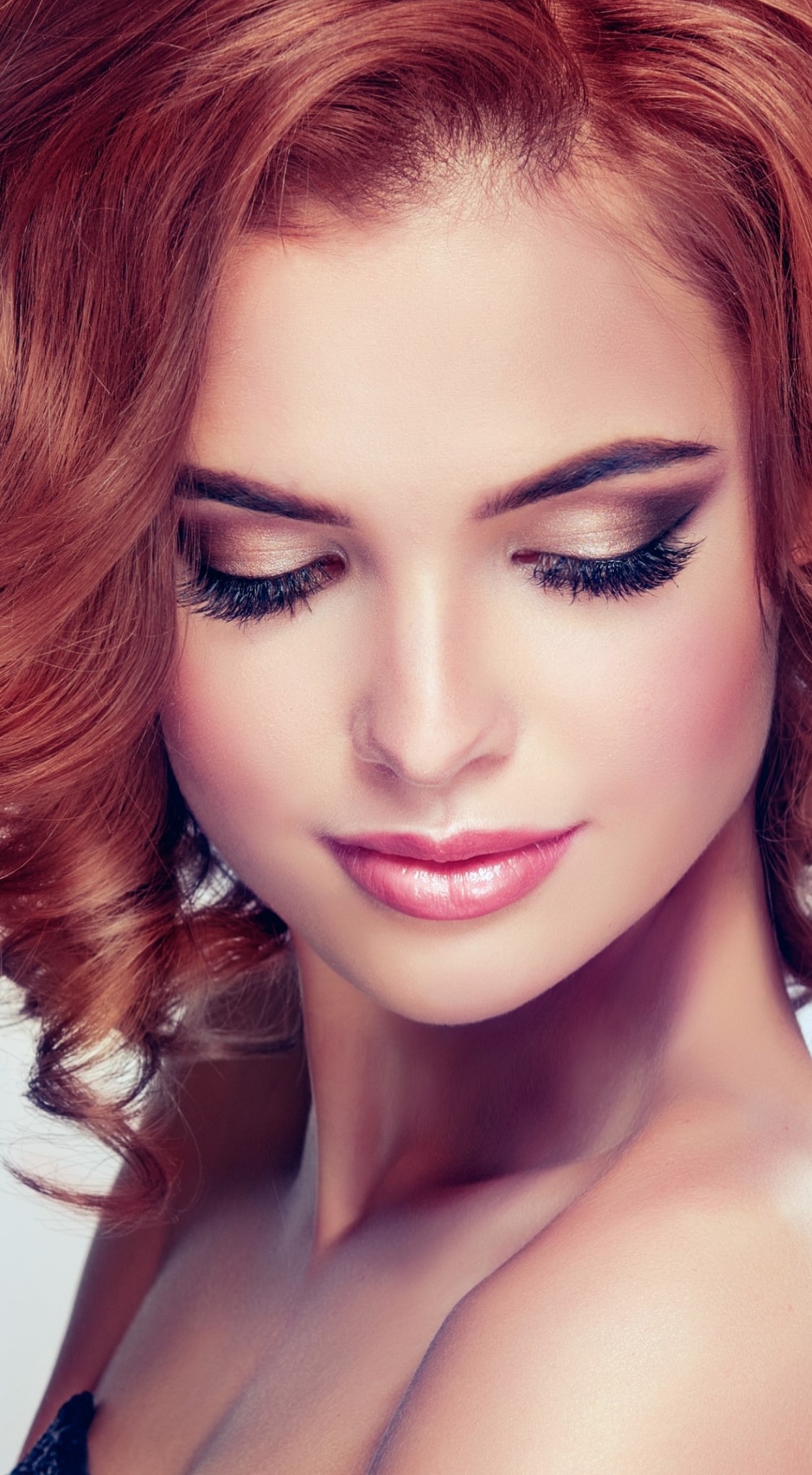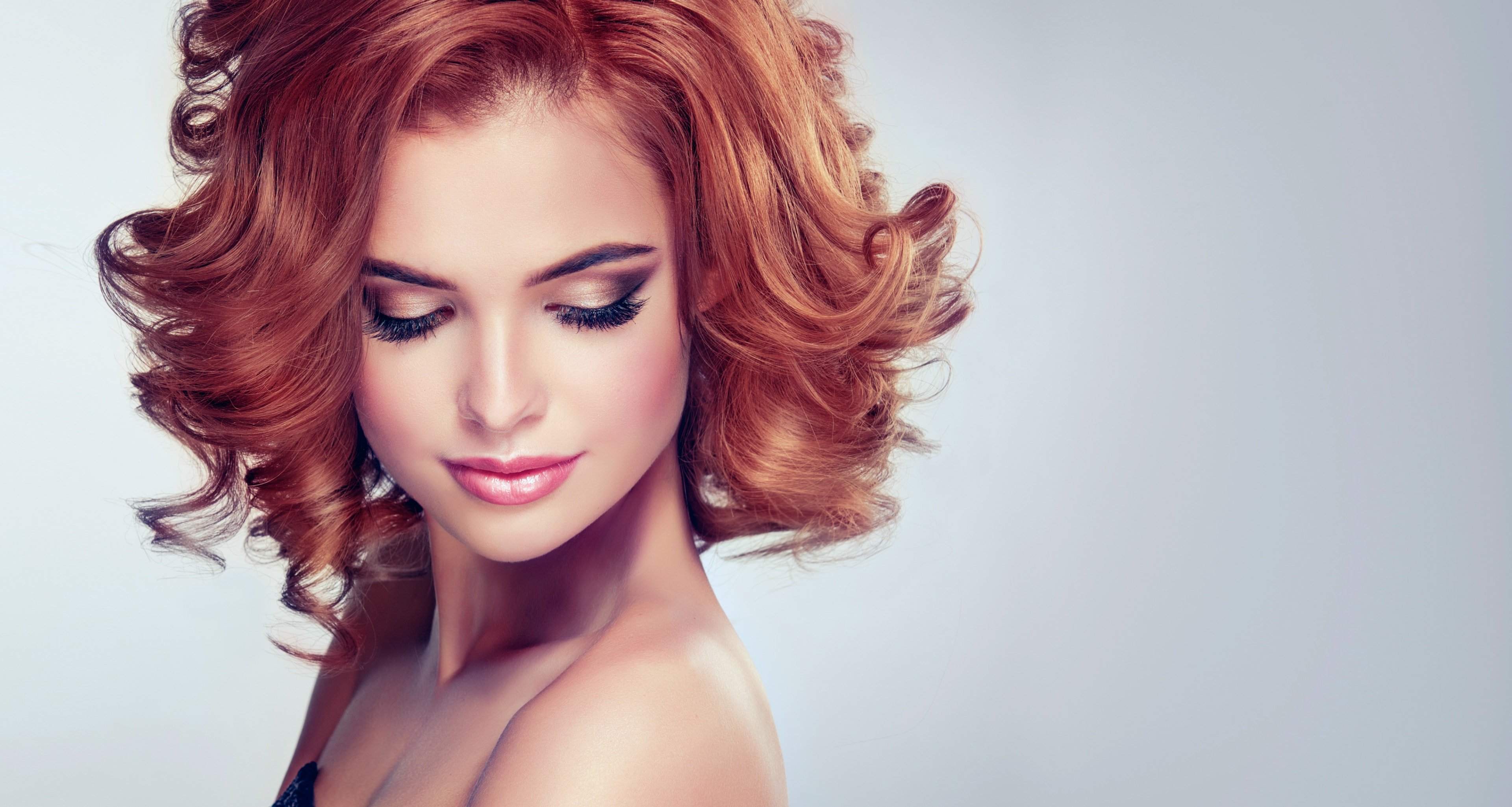 FIND thicker, stronger, more gorgeous hair
Your search for products that actually work is over. Our collection is proven effective by extensive clinical studies and testing.
We rigorously test and verify all claims through clinical studies that support product effectiveness. If a compound or ingredient has not been verified through such means, it will not be used in our products.
Dermatologist Recommended
Many products contain harsh ingredients that may harm your skin and hair. Ours don't. Our collection is designed, tested, and recommended by thousands of dermatologists, so you can rest assured you're getting the best treatment.
Best Rated By Real People
Don't take our word for it—ask our customers. We have over 10,000 5-star reviews, and more coming in every day. Our customers love our products and so will you!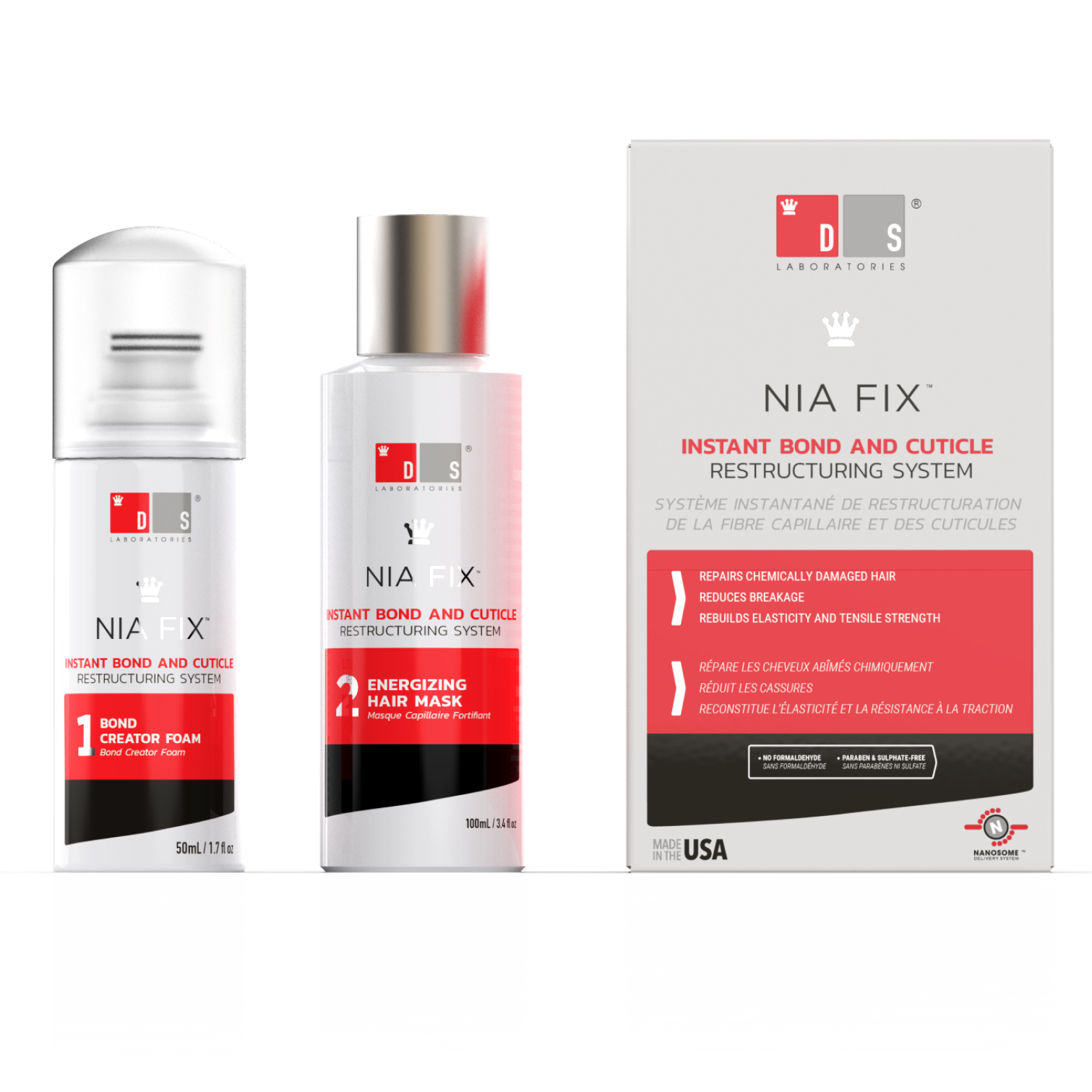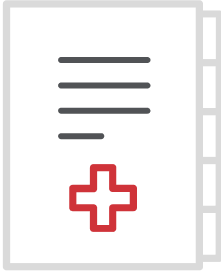 Performance Studies
First and foremost, DS Laboratories is a technology company aggressively focused on innovation. All our products have active pharmaceutical ingredients that ensure the best quality and provide high added value in the care of hair problems.
Protein & Natural Extract Compounds
Protein and Natural Extract Compounds moisturize and condition hair and scalp, leading to a shiny, lustrous appearance.
Honey Bee Moisture Complex
Ideal for improving the strength of hair, Honey Bee Moisture Complex supports healthy growth and strength.
Panthenol
Panthenol improves damaged hair by improving effects of hair elasticity, moisture retention and flexibility.
Tocopheryl Acetate
Tocopheryl Acetate is a soluble nutrient that supports growth and hydration.
Green Tea Extract
Green Tea Extract is a powerful antioxidant that reduces inflammation and keeps hair healthy.
Ginseng
Ginseng promotes hair growth and reduces hair loss. It also helps to stimulate the scalp, encouraging hair growth over time.
Aloe Barbadensis
Aloe Barbadensis combats buildup and dandruff and eliminates bacteria, paving the way for healthy hair growth.
Comelanin Q10
Comelain Q10 offers powerful anti-aging effects on hair, restoring a youthful, vibrant appearance.
Betaine
Betaine is a powerful protectant used to clean hair and reduce buildup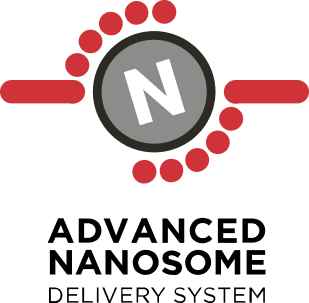 Advanced Nanosome Delivery System encapsulates key active ingredients and delivers them to the scalp and skin for a prolonged release and higher efficacy.
Good for you,
Good for the planet
We take our commitment to the environment seriously, both in our products and our packaging. To that end, we recently introduced Oxo-biodegradable packaging. It's the same great product, with 90% less waste.
LEARN MORE




Consistency = Success
Subscribe & Save 10-20%
Buy Once, We'll Do The Rest!
Shop now
REVITA PRODUCT COLLECTIOn
High-Performance Hair DENSITY Shampoo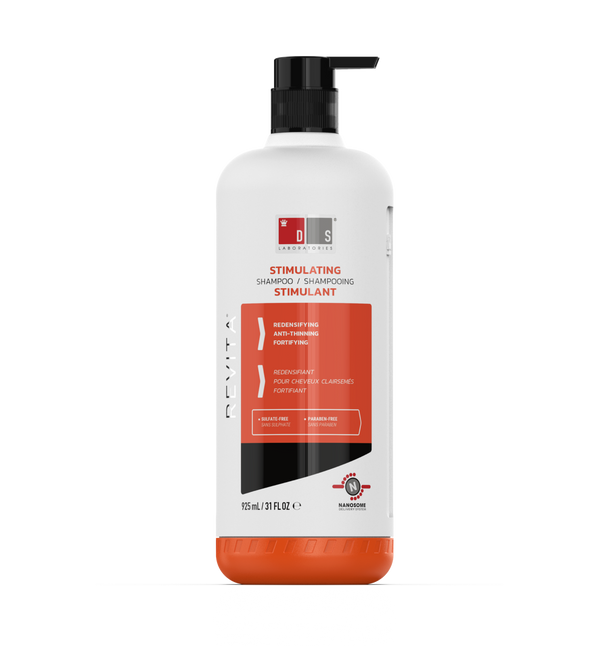 High-Performance Hair DENSITY Shampoo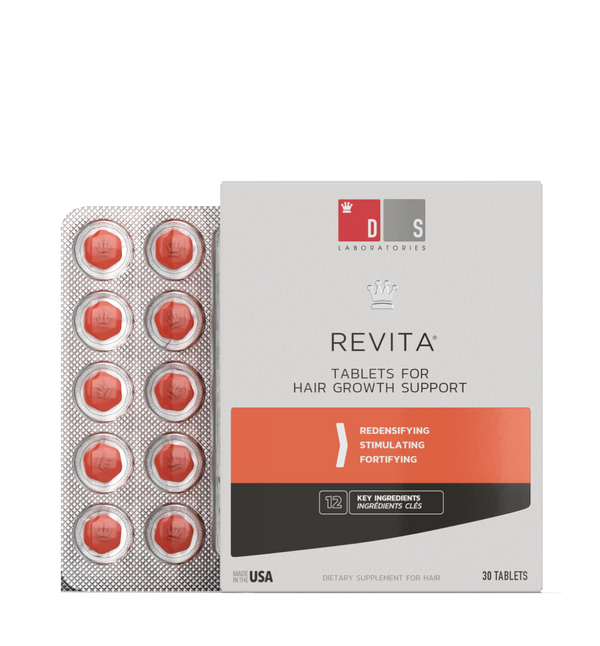 TABLETS FOR HAIR GROWTH SUPPORT
DS Laboratories is a proud participant of: