This store requires javascript to be enabled for some features to work correctly.
A GIFT OF LOVE,
FROM YOU TO YOU.
VALENTINES DAY FLASH 24HR FLASH SALE!
25% OFF All Beauty Line Products
Enter 'VF25' at Checkout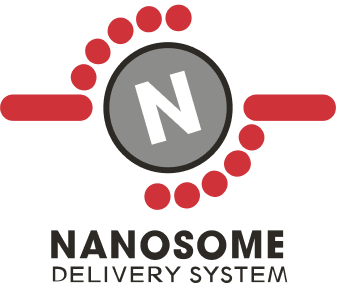 NANOSOME TECHNOLOGY
MAKES ALL THE DIFFERENCE
All DS Laboratories conditioners (as well as its other products,) use its proprietary delivery system, Nanosome Technology. What does it do? It's the most effective and efficient way to deliver active ingredients to the scalp providing higher efficacy and longer lasting results. When you use DS Laboratories products, this delivery system of active ingredients not only makes you feel the difference, but also see the difference.

---
---
SPECTRAL.LASH
EYELASH STIMULATOR

Opthomologist & Dermatologist Safety Tested
Effective For Both Top & Bottom Lashes
Proprietary Application Tip Mechanism Which Facilitates Gygenic Contact
Vegan Friendly
Does Not Contain Parabens, Phtalates, BHT or Gluten
---
OLIGO.DX
CELLULITE REDUCING GEL

Unique Gel Formula
Specifically Designed To Target Difficult Areas
Skin Is Instantly Moisturized & Velvety-Smooth
Improves Texture & Creates Smoother, Firmer Skin
---
KERAMENE
BODY HAIR MINIMIZER

Extends Time Between Shaving or Waxing
Reduces Ingrown Hairs
Leaves Skin Moisturized
Perfect for Arms, Legs, Back & Bikini Areas
---
VEXUM.SL
NECK CONTOUR TREATMENT

Reduces Look of Double Chin
Inhibits Further Lipid Storage
Immediate Lifting Effect
---
NIA FIX
INSTANT BOND & CUTICLE RESTRUCTURING SYSTEM

Repairs Chemically Damaged Hair
Reduces Breakage
Rebuilds Elasticity & Tensile Strength
"This is the best shampoo to prevent and treat hair loss. It delivers caffeine that stimulates hair growth and also counteracts the negative effects of testosterone in hair follicles. If you lose more hair than normal or feel your hair is getting thinner, Revita is the right shampoo for you."

DR. ANTONELLA TOSTI, MD, FAAD
FREDRIC BRANDT ENDOWED PROFESSOR OF DERMATOLOGY
World-renowned Physician, Dermatologist, and Scientist Dr. Antonella Tosti is DS Healthcare's resident Medical Advisor. Dr. Tosti is an Italian physician and scientist responsible for groundbreaking contributions in the field of dermatology. Bringing her authority as the industry's most vocal supporter of commercial and consumer advancements, she remains at the forefront of hair care innovations.